劉康捷:神通智慧技術進軍大馬 互惠多贏
2017-12-19
拿督劉康捷理事長 (左) 與神通蘇亮董事長合影

拿督劉康捷理事長12月15日應邀拜訪神通資訊科技股份有限公司,與蘇亮董事長就「新南向」議題交換意見。神通資訊擁有領先業界的自動化資訊技術,蘇董事長期盼借助劉理事長的人脈力量,引進至馬來西亞市場。劉理事長則對神通資訊的技術高度讚賞,深信「智慧系統」是未來世界的趨勢與需求,非常樂意協助導入東南亞。
對於蘇董事長「開展科技、便利、人文的全新感受」理念,劉理事長深表贊同,並強調「馬台合作,互惠多贏」,更重要是借助新科技提升生活水準與價值,「意義十分深遠」。
神通資訊科技的智慧型產品涵蓋廣泛,包括台北捷運的自動驗票機、台灣高鐵的自動售票機、Ubike的車位感應器等。另外,「智慧圖書館」系統也將逐步在馬來西亞落實應用,值得期待。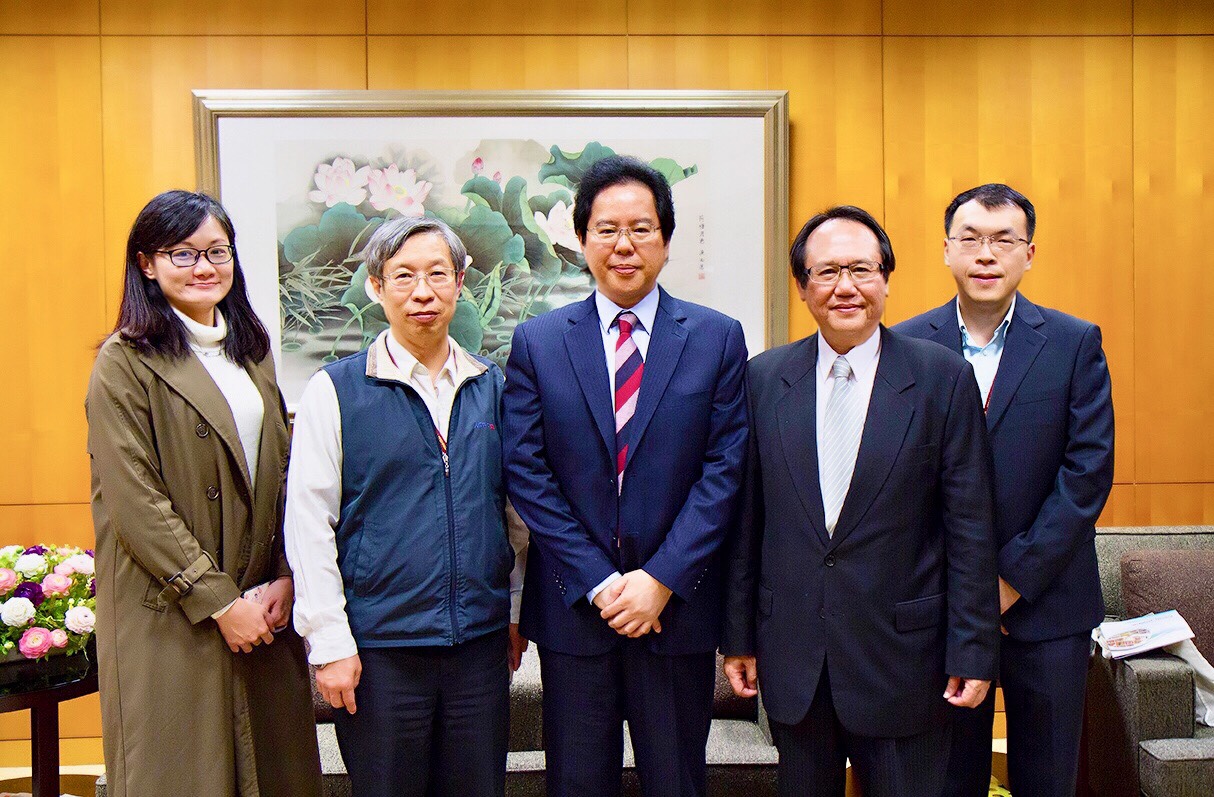 左起: 徐鈺薇特助、施永強副總、拿督劉康捷、陳原森協理、林書賢專案經理

Datuk James K.C. Lau, President of Malaysian Chamber of Commerce & Industry in Taipei visited MITAC Information Technology Corporation on December 15 to exchange opinions on the New Southbound Policy with MITAC Chairman Liang Su. MITAC Information Technology Group is a leader in automated industrial information technology, and Chairman Su has long been hoping to enter the Malaysian market with the extensive connections of Datuk James K.C. Lau. With MITAC's technology receiving critical acclaim, Datuk James believes that "smart systems" will be a global trend in the future, and he agreed to help MITAC enter the Southeast Asian market.

Apart from agreeing with Chairman Su's belief in "starting a brand-new feeling of technology, convenience, and humanity," Datuk James K.C. Lau emphasized the idea of "Malaysia-Taiwan cooperation for greater benefits." More importantly, making life more convenient, and creating more value with new technology, is "significant and far-reaching," added Datuk James.

MITAC has a wide variety of smart products, including Taipei Metro's automatic gates, Taiwan High Speed Rail's automatic fare collection system, and Ubike's parking space sensors. In addition, the "smart library" being gradually implemented in Malaysia is to be highly anticipated.